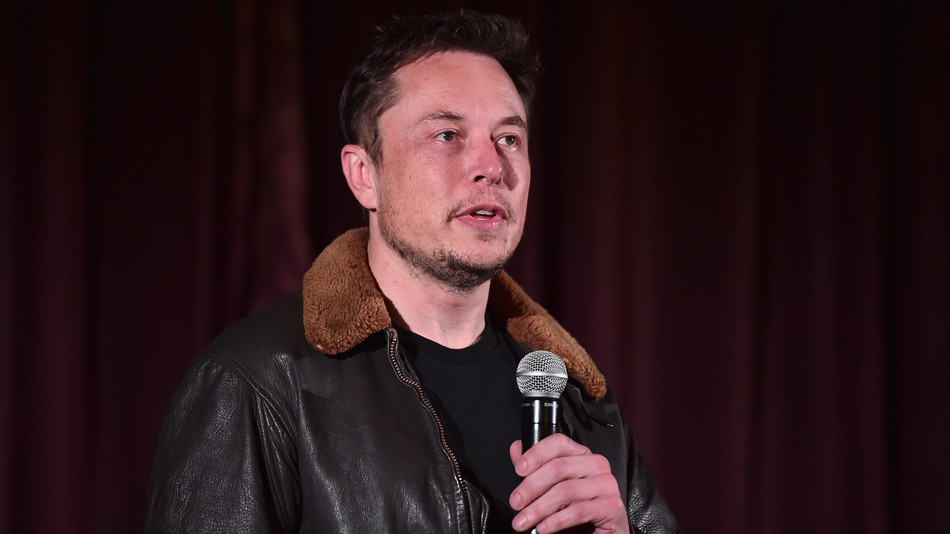 You could take the regular 40-minute train from one of the busiest airports in the world, or how about a 12-minute high-speed trip?
The Boring Company, headed by Tesla and SpaceX CEO Elon Musk, has won a bid to build a high-speed train from Chicago's O'Hare International Airport to downtown, reports the Chicago Sun Times.
According to the Times, rides would cost $20-25 for a 12-minute trip from the airport's new terminals to the Block 37 super-station downtown. This trip usually takes approximately 30-40 minutes, whether by train via Chicago's Blue Line for around $5, or by cab, Uber or Lyft.
Passengers will hop into a 16-seat vehicle travelling over 100 miles per hour through The Boring Company's 12-feet-wide tunnels, sitting 30 to 60 feet underground. 
How much will this all cost? According to the Times, The Boring Company says it can install the whole thing, including the new airport station and Block 37 renovation, for under $1 billion. Chicago Mayor Rahm Emanuel told the publisher the entire project must be funded by transport revenue (fares and advertising) — reportedly, not a taxpayer dollar in sight.
Mashable has reached out to Chicago Infrastructure and The Boring Company for further detail on the project.
The bid win doesn't come as a huge surprise, as Musk tweeted plans to work with the city of Chicago on the airport rail project in November, and made the bid for The Boring Company in February.
For the control of the high-volume airport line, The Boring Company beat out a rival bid from joint venture called O'Hare Xpress LLC, made up of Meridiam, Antarctica Capital, Mott MacDonald, First Transit, and JLC Infrastructure, a fund (amazingly) backed by basketball legend Earvin "Magic" Johnson, reports Bloomberg.
It's another win for The Boring Company, which is already rolling out its ambitious ultra-high-speed hyperloop project in Los Angeles — one that'll apparently cost passengers just $1 to ride within the city. The very first LA tunnel was officially completed in May, after digging permission was granted in August last year.
Musk will begin giving free rides through the LA tunnels within a few months.
Musk also got permission from Maryland officials for his Boring Company to build a 10-mile tunnel in the state last year. It will mark the first part of Musk's envisioned hyperloop to transport people underground between New York and Washington, D.C. in just 29 minutes.
Guess Musk had better sell a fair few of those flamethrowers.