3 tactics to stave off burnout and build emotional transparency
Employees are constantly reminded of an impending recession, inflation, and continued public health concerns, which can impact employee mental health. Well-being at work impacts the individual, their performance, and that of those they work with. And not always in the negative—according to data from the American…Read more……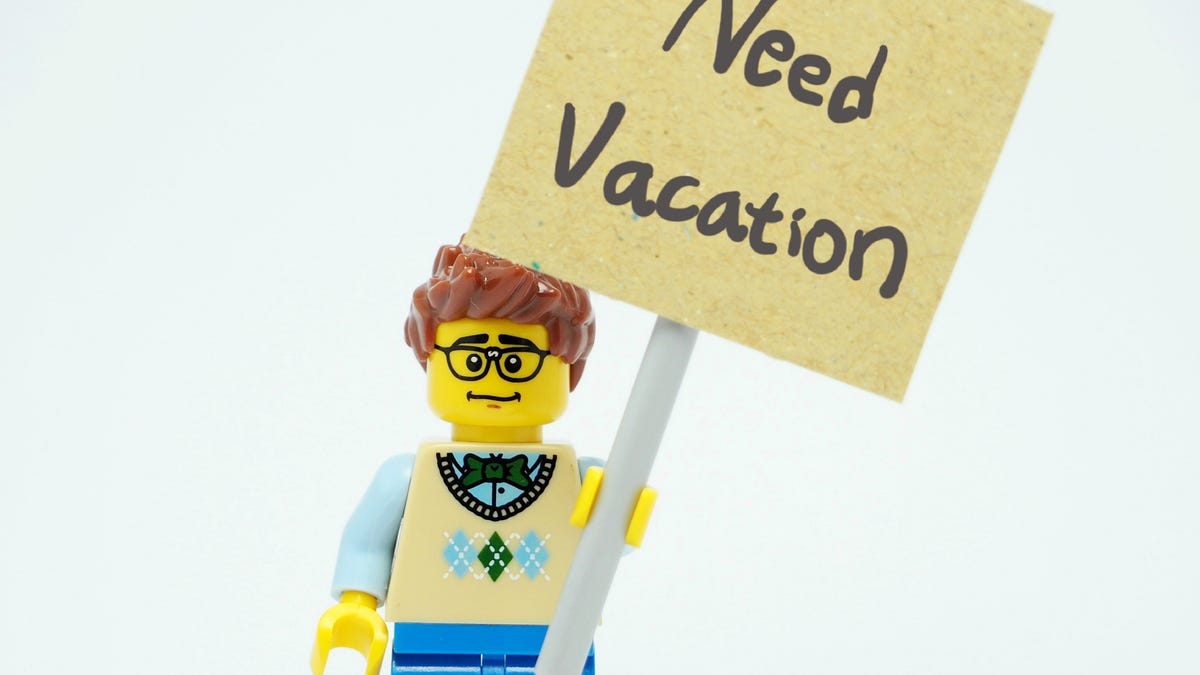 Employees are constantly reminded of an impending recession, inflation, and continued public health concerns, which can impact employee mental health. Well-being at work impacts the individual, their performance, and that of those they work with. And not always in the negative—according to data from the American Psychiatric Association, employees struggling with mental health experience a 35% decrease in productivity. By prioritizing mental health, companies can positively impact individuals and create a culture of belonging.
Creating a space for emotional transparency can help prioritize mental health. Being clear and open about how you feel is at the crux and encourages frank conversations between employees and employers, helping to increase trusting relationships at work. Emotionally transparency can also help retain your best and brightest.
How companies can focus on emotional transparency
Emotional transparency can close gaps in understanding between business leaders and employees on big company decisions or personal issues. While the pandemic may have widened that gap, it helped shine a light on the danger of ignoring mental health in the workplace. New Pew Research found 41% of adults had experienced high levels of psychological distress at least once since the early stages of the pandemic.
When done right, leaders' emotional transparency can kickstart an open, connected company culture. This includes holding town halls where leaders express their emotions openly and hold space for difficult conversations. It empowers employees to feel comfortable sharing opinions and solutions beneficial to the business and culture of the workplace. At Booz Allen, we want employees to bring their whole selves to work, including emotions. Companies can model this in different ways:
Embedding it in company values
Unscripted (in-person and virtual) fireside chats with leaders—including our CEO
Informal department and team connections
Networking events
One-on-one meetings with colleagues
3 ways Booz Allen supports employees and strengthens their culture
The modern workplace is here, and it looks like decentralized teams, fluid and adaptable schedules, and flexible career paths. Creating spaces that encourage emotional transparency between employees and employers supports a culture of psychological safety, inclusion, and belonging. The business leader's job is to create workspaces that encourage emotional transparency. Here are three ways to make a difference:
1) Implement mental health, psychological safety, and mindful business practices to keep the team accountable
Create team norms: To reduce stress, establish boundaries for work and life and reinforce that talking about mental health is a sign of strength, not weakness. Consider no emailing or IMs on the weekends or shortening meeting times to 25-45 minutes to build in short breaks. Create team norms by encouraging team members to talk openly about well-being to connect and hold each other accountable.
Train for a new kind of safety: Intentionally program psychological safety training into leadership development as a core skill to ensure employees feel safe and valued.
Provides more tools for success: Invest in mental health resources and consistently promote through monthly communication campaigns and wellness programs. Integrate mental health training into HR, leadership, and any mandatory training to help colleagues recognize signs of emotional distress for themselves and their co-workers and know how to have an appropriate conversation (what to say, what not to say).
2) Encourage feedback, recognition, and appreciation
Leverage your people: It's employees who build company culture, not employers. Leaders must prioritize their feedback and implement solutions, so employees feel appreciated, align to the purpose/mission, and are excited to come to work.
Actions speak louder than words: The c-suite must make its commitment visible to employees. Employees want to be heard and recognized for their diversity of thought. In the new era of mental health, we hold monthly sessions called 'Bold Inclusive Conversations' to help employees build upon their fundamental leadership, consulting, and dialoguing skills, specifically having challenging conversations and engaging in dialogue, not debate. This addresses changes such as performance issues, client requests, and DEI topics of race, gender, politics, and religion.
3) Set up ERGs or BRGs
Leverage their talents: Our BRGs advance business priorities, acknowledge intersectionality, and engage with employees at every stage of the employee lifecycle.
Listen to their voice: Employee groups create an inclusive environment that brings honest dialogue around changes needed at a company and help business leaders be more intentional with changes in policy, procedures, and barriers to fairness.
A modern workforce encourages emotional transparency and empowers employees to be open with their leadership teams about the changes needed to foster a safe and supportive work environment. Prioritizing emotional transparency champions mental health, and frank conversations and processes are no longer a luxury but are expected in the modern workplace. Starting tomorrow, strengthen your workplace to prioritize mental health and enable emotional transparency.
---
Carrie Oman is the vice president of total rewards and M&A at Booz Allen. In her role, Carrie runs internal benefits programs, including the PowerUp program, which aims to help employees improve their physical, emotional, and financial wellness.