A former FDA official testified how the agency failed to prevent a baby formula shortage
It's been just over a year since the US Food and Drug Administration (FDA) issued a nationwide recall of three popular baby formula products made by Abbott Nutrition. The recall of Similac, Alimentum, and EleCare was exacerbated by pandemic supply-chain problems and extreme market concentration—Abbott controlled about…Read more……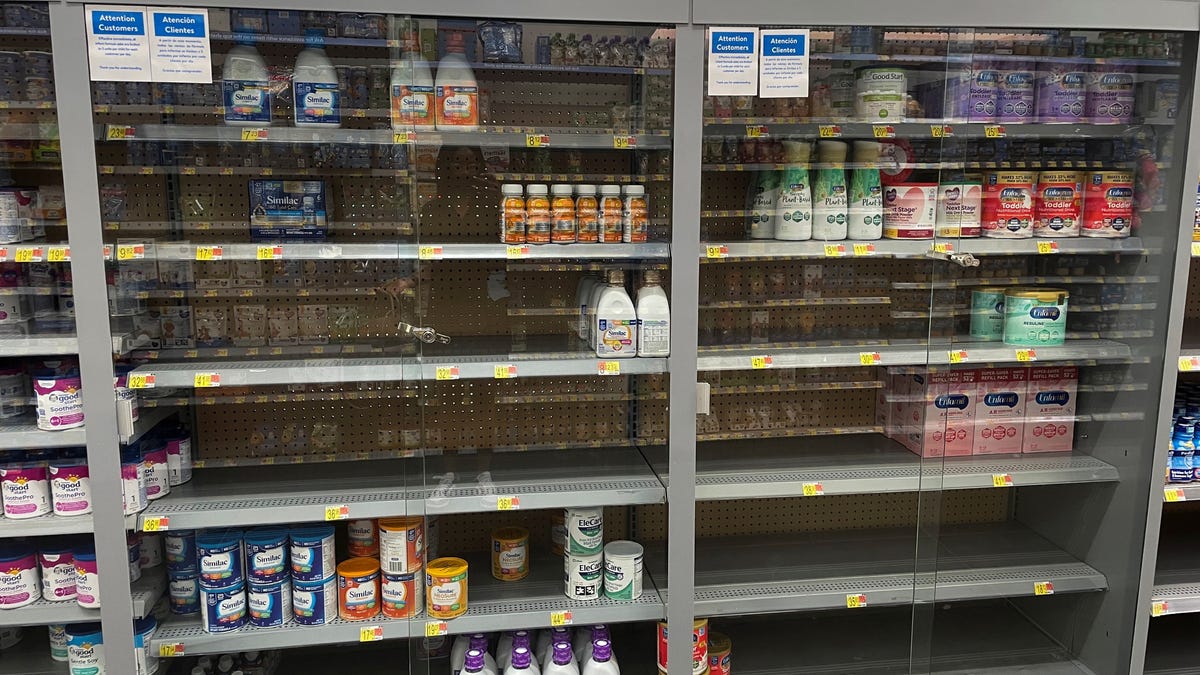 It's been just over a year since the US Food and Drug Administration (FDA) issued a nationwide recall of three popular baby formula products made by Abbott Nutrition. The recall of Similac, Alimentum, and EleCare was exacerbated by pandemic supply-chain problems and extreme market concentration—Abbott controlled about 40% of the market)—leading to a baby formula shortage throughout the US.
Marcus Samuelsson on the New York City restaurant scene
Now, according to former Food and Drug Administration deputy commissioner for food policy and response Frank Yiannas, there's another cause to add to that list: a delayed response from the FDA. Yiannas testified during a hearing this week that the agency bears great responsibility for failing to prevent the crisis, or at least making it less severe.
Not much improvement since the shortage
The FDA issued a recall for the three Abbott baby formulas on Feb. 17, 2022, soon after several children who had consumed the products contracted a bacterial infection and two died. Abbott soon closed the Sturgis, Michigan plant where the baby formula was made.
By mid-May, as much as 70% of all formula was out of stock in the US. In several states, shelves were empty, leading to price gouging and limits on formula purchases per customer. The shortages continued until at least July.
On Tuesday (Mar. 28), Yiannas testified during a hearing at the House Oversight subcommittee on Health Care that the FDA was delayed in acknowledging the issue. Although a whistleblower submitted a complaint on the plant's safety on October 26, 2021, Yiannas wasn't informed about it until February 10, 2022.
"Had the agency responded quicker to some of the earlier signals, I believe this crisis could have been averted, or at least the magnitude lessened," Yiannas said. He described the agency's delays in reporting and intervention, and how they contribute to its inability to prevent shortages. "There's no doubt that FDA's siloed and decentralized food programs, structures, and culture contributed to and exasperated these delays."
To address some of these issues, the FDA has since worked worked on a strategy to "increase resiliency of the US infant formula market," which was released publicly just ahead of the testimony. But Yiannas is skeptical that it adequately addresses the issue.
"It is my view that the state of the infant formula industry today is not much different than it was then," Yiannas said. He noted that the surveillance for the pathogen that caused the recall is still insufficient. Safeguards have not been advanced fast enough, he said, and the infant formula supply chain continues to lack resilience.
"In other words," said Yiannas, "the nation remains one outbreak, one tornado, one flood or cyber attack away from finding itself in a similar place from that of February 17, 2022."