Flagstar Bank bought most of Signature Bank's deposits
The fate of Signature Bank, whose collapse earlier this month marked the third largest bank failure in US history, has now been decided.Read more……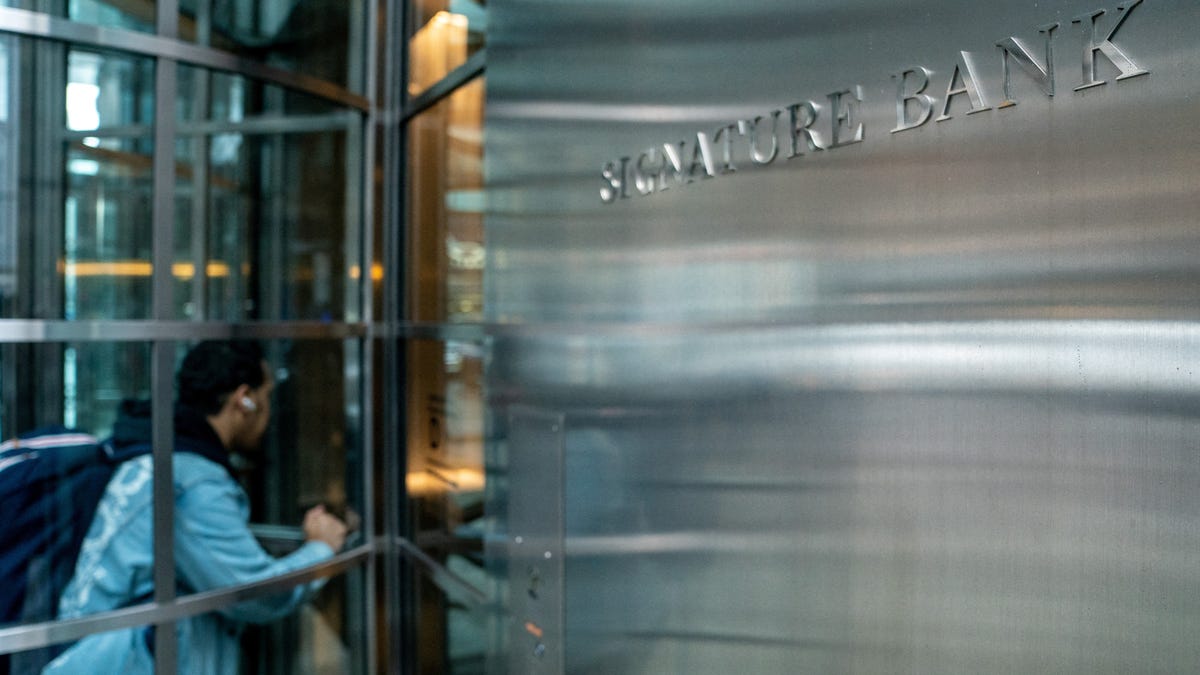 The fate of Signature Bank, whose collapse earlier this month marked the third largest bank failure in US history, has now been decided.
The Federal Deposit Insurance Corporation (FDIC) released a statement over the weekend announcing that it has sold the majority of deposits and some loan portfolios from Signature Bank to Flagstar Bank, a subsidiary of New York Community Bank.
The 40 branches belonging to the former Signature Bank will now operate under Flagstar Bank beginning today (March 20), and will open during regular business hours.
"Customers of Signature Bridge Bank, N.A., should continue to use their current branch until they receive notice from the assuming institution that full-service banking is available at branches of Flagstar Bank, N.A.," the FDIC said.
About $60 billion in other assets were not included in the sale, including $4 billion related to the former Signature Bank's digital assets business. These remain in the FDIC's receivership.
Why did regulators take over Signature Bank?
Last weekend, New York state regulators seized control of Signature Bank and handed possession to the FDIC after the collapse of Silicon Valley Bank triggered a run on deposits.
According to an email statement sent by the New York State Department of Financial Services (NY DFS) last week, the takeover was due to a loss of confidence in bank leadership, and its failure to provide "reliable and consistent" information.
Some have claimed the takeover was due to the bank's crypto business. Former US congressman Barney Frank, sponsor of the Dodd-Frank Act and a Signature Bank board member, told CNBC: "I think part of what happened was that regulators wanted to send a very strong anti-crypto message. We became the poster boy because there was no insolvency based on the fundamentals."
That claim has been denied by New York regulators. NY DFS superintendent Adrienne Harris has cited Signature Bank as a "national model" for regulating the digital assets space.
Flagstar's acquisition of Signature's assets, by the digits
$88.6 billion: Total Signature Bank deposits as of December 2022
$110.4 billion: Total Signature Bank assets as of December 2022
20%: Loss in Signature Bank deposits, or about $17.8 billion, on the Friday following SVB's collapse
$38.4 billion: Value of Signature Bridge Bank's asset purchased by Flagstar Bank, which include loans of $12.9 billion, bought at a discount of $2.7 billion.
$2.5 billion: Estimated cost of the Signature Bank deal for the FDIC
One big number: $28,000
Riding the wave of banking sector chaos, bitcoin saw its value surge nearly 38% over the past week. The cryptocurrency broke above $28,000 for the first time since June, and was trading for as high as $28,399 on Sunday (March 19).
Related stories
🏦 With SVB and Signature, the US is making a "systemic risk exception" for systemically unimportant banks
🪟 The Fed's discount window is lending to banks at 2008 levels
🌐 Silicon Valley Bank's collapse is hitting financial hubs around the globe