Joe Biden will visit Ireland on the Good Friday peace agreement anniversary
Joe Biden will return to his ancestral homeland next week on his first official visit to Ireland and Northern Ireland as US president, commemorating the anniversary of the Good Friday Agreement. Biden will begin his trip on Tuesday (April 11) in Belfast, where he will address lawmakers at Stormont—the seat of Northern…Read more……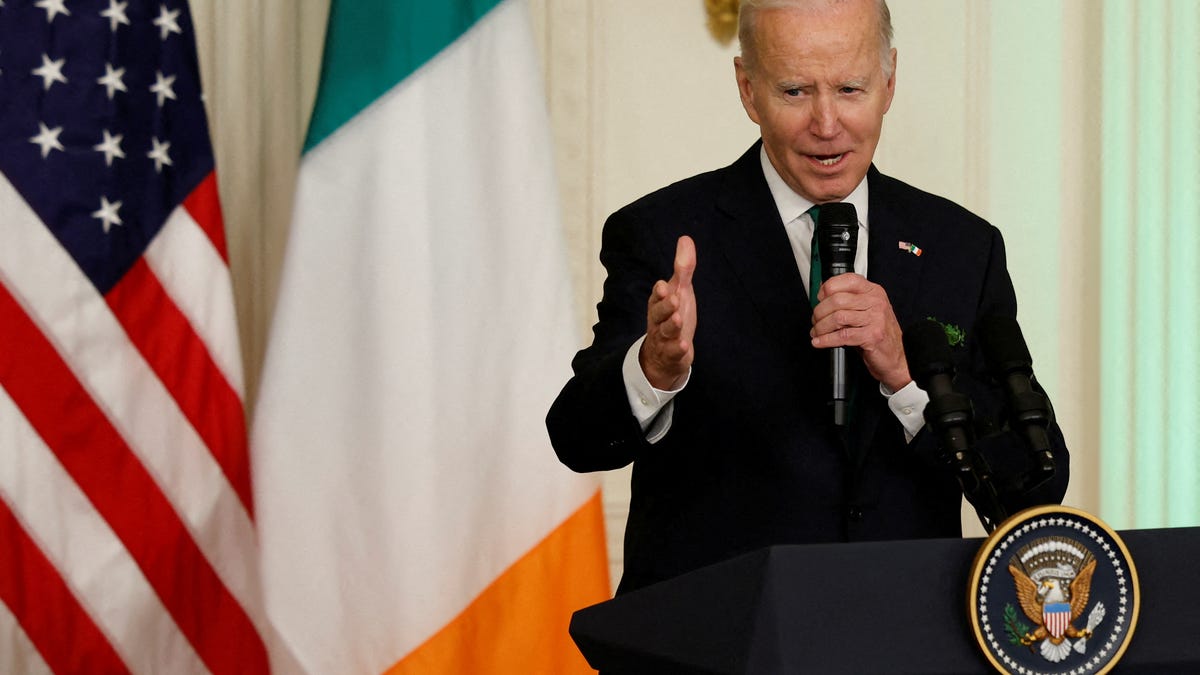 Joe Biden will return to his ancestral homeland next week on his first official visit to Ireland and Northern Ireland as US president, commemorating the anniversary of the Good Friday Agreement. Biden will begin his trip on Tuesday (April 11) in Belfast, where he will address lawmakers at Stormont—the seat of Northern Ireland legislature—25 years after the US helped negotiate a peace treaty that ended decades of sectarian violence.
How talking to strangers can make you more creative
He will then travel to Ireland to give a speech "to celebrate the deep, historic ties that link our countries and people," the White House said in a statement.
Biden's trip comes at a turbulent political time in Northern Ireland, which has seen a year-long boycott by the Democratic Unionist Party, the country's largest pro-British unionist party.
The party is angry over proposed reforms that would allow Northern Ireland to maintain a closer trade relationship with the European Union, post-Brexit. London and Brussels reached a preliminary agreement on the new trade rules in February.
A brief history of the Good Friday Agreement
The Belfast Agreement, more commonly known as the Good Friday Agreement, was a 1998 peace accord intended to end decades of political violence between Protestants and Catholics in Northern Ireland. The conflict was known as the Troubles.
The accord's primary achievement was restoring self-government in Northern Ireland on a basis of power-sharing with London, allowing a greater political voice for Catholics in Northern Ireland, an extreme minority in the country.
It also normalized relations between the United Kingdom and the country of Ireland, which modified its constitution after the vote to remove territorial claims to Northern Ireland.
The agreement was approved in a referendum held in both Ireland and Northern Ireland. In Northern Ireland, 96% of Catholics voted for the agreement, while only 52% of Protestants did.
Former US president Bill Clinton, who recently called the signing of the Good Friday Agreement "one of the happiest days" of his presidency, also will be in Belfast to commemorate the accord.
Related stories
🇪🇺 The UK and the EU have reached an agreement on Northern Ireland
☘️ Why is St. Patrick's Day such a big holiday in the US?