The IMF gave Sri Lanka a $3 billion lifeline
The International Monetary Fund (IMF) is bailing out Sri Lanka.Read more……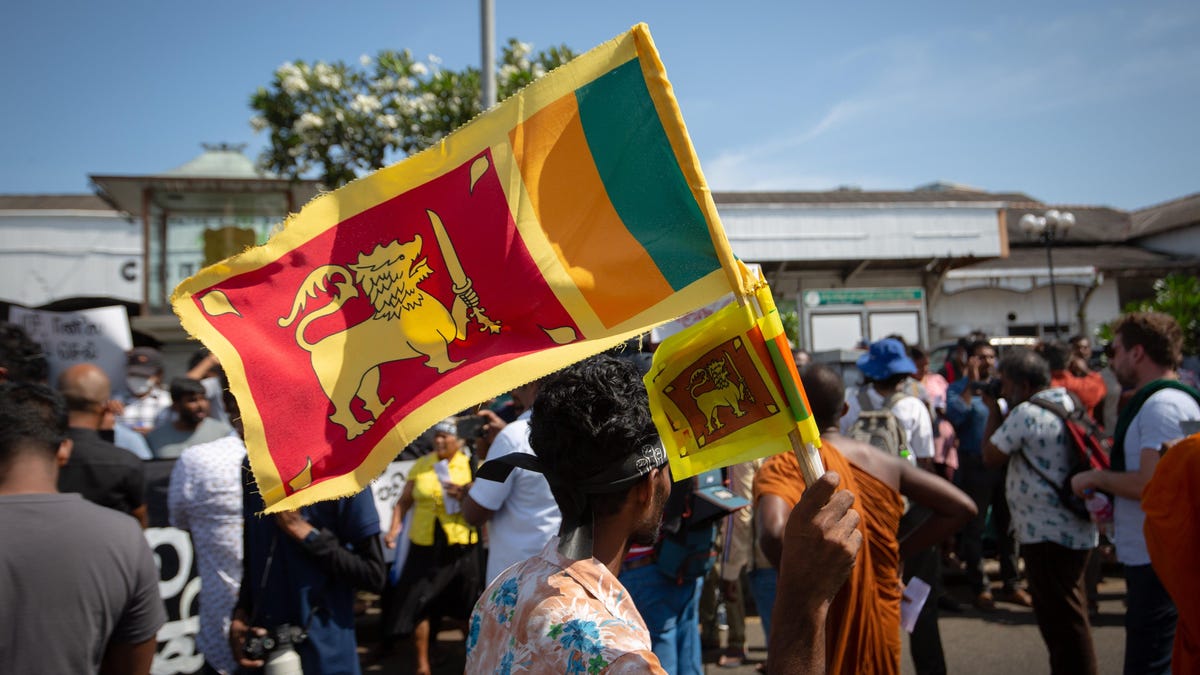 The International Monetary Fund (IMF) is bailing out Sri Lanka.
The executive board of the UN's financial agency yesterday (March 20) approved a 48-month extended arrangement under the Extended Fund Facility (EFF) of 2.286 billion Special Drawing Rights (SDR), the monetary reserve currencies created by the IMF, which translates to around $3 billion.
"The objectives of the EFF-supported program are to restore macroeconomic stability and debt sustainability, safeguarding financial stability, and stepping up structural reforms to unlock Sri Lanka's growth potential," IMF said.
For the island nation of 22 million to make a recovery, the financial boost is only one part of the puzzle—implementation is the next, and public resistance could well be inimical to that. Days before the IMF bailout, 47 trade unions were striking against tax reforms.
But president Ranil Wickremesinghe is optimistic."We are committed to full transparency in our efforts to achieve sustainable levels of debt and our reform agenda," he tweeted.
China played a key role in getting the IMF to disburse the much-anticipated loan. "China reluctantly fell in line and joined India and Japan in supporting the deal centered on debt restructuring," tweeted New Delhi-based geostrategist Brahma Chellaney. The funding is expected to catalyze new external financing, including from the Asian Development Bank and the World Bank.
G/O Media may get a commission
From the total tranche available, a $330 million initial disbursement is already enroute to Sri Lanka's coffers.
Quotable: IMF chief on Sri Lanka's economic recovery
"Sri Lanka has been facing tremendous economic and social challenges with a severe recession amid high inflation, depleted reserves, an unsustainable public debt, and heightened financial sector vulnerabilities. Institutions and governance frameworks require deep reforms. For Sri Lanka to overcome the crisis, swift and timely implementation of the EFF-supported program with strong ownership for the reforms is critical. —Kristalina Georgieva, IMF's managing director and chairperson
How Sri Lanka can get its economy back on track, according to IMF's Georgieva
🧾 Maintain the momentum of ongoing progressive tax reforms.
🤝 Strengthen social safety nets and better target them to the poor.
🔧 Carry out "sustained fiscal institutional reforms on tax administration, public financial and expenditure management, and energy pricing."
💸 Make swift progress towards restoring debt sustainability
👀 Stay committed to the multi-pronged disinflation strategy
🏦 Maintain a "sound and adequately capitalized" banking system, including implementing a bank recapitalization plan and strengthening financial supervision and crisis management framework
🚨 Keep up efforts to tackle corruption should continue, including revamping anti-corruption legislation.
A brief timeline of Sri Lanka's economic crisis
April 2022: President Gotabaya Rajapaksa declares a state of emergency, following violent protests over the debilitating economic turmoil in the country. Over two dozen cabinet ministers resign, followed by the governor of the central bank. Newly minted finance minister Ali Sabry quits within 24 hours of starting the job. Meanwhile, doctors are running out of life-saving medicines, and protests rage on. As a last resort, the government defaults on its foreign debt of $51 billion after running out of foreign exchange to import essential goods. This marks the first sovereign default in Sri Lankan history since its independence in 1948.
May 2022: Mahinda Rajapaksa, Gotabaya's elder brother, resigns as prime minister as violent protests rage on. Political veteran Ranil Wickremesinghe takes his place.
June 2022: The UN warns more than three-quarters of the Sri Lankan population had reduced their food intake due to shortages. Sri Lanka is almost out of fuel, so petrol sales are temporarily halted. Then prime minister Ranil Wickremesinghe said in parliament that the economy has "collapsed," and the country is unable to buy food and fuel.
July 2022: Wickremesinghe is appointed acting president in Rajapaksa's absence. The Sri Lankan government declares an indefinite state of emergency.
July 2022: Protesters end their occupation of official buildings, including the presidential palace, presidential secretariat, and the prime minister's office. Ousted president Rajapaksa flees to Singapore, from where he tenders his resignation.
September 2022: Sri Lanka reaches a preliminary agreement with the IMF for a loan. Separately, a UN report chalks the economic crisis up to officials' "embedded impunity" for human rights abuses and economic crimes.
November 2022: Sri Lanka's budget lays down several measures to woo the IMF
January and February 2022: India, China, and the Paris Club of creditors give financing assurances in support of Sri Lanka's debt restructuring plans
March 2023: IMF grants Sri Lanka a $3 billion bailout
Charted: Sri Lanka's economy
One big number: Funds for Sri Lanka
Up to $7 billion: The amount of funding Sri Lanka can access from IMF and international financial institutions (IFIs) after the bailout.
Place of interest: Pakistan
While the IMF approved a bailout for Sri Lanka, another hopeful contender—Pakistan—who was meant to receive funding assistance in December is still waiting in the wings. The IMF says Pakistan has made "substantial progress," such as raising taxes, cutting energy subsidies, and raising interest rates, but there are still more hoops to jump through.
The country is really in dire straits. By the start of March, Pakistan's foreign exchange reserves dwindled to $3 billion—just enough for three weeks of imports. Ally nations like Saudi Arabia have also washed their hands of the matter, steering clear of providing any more bailouts or interest-free loans.
Related stories
🔬 Sri Lanka's scientists are fleeing due to the economic crisis
🇮🇳 In crisis-hit Sri Lanka, India holds all the cards