Yellen warns of a "constitutional crisis" as the US debt ceiling deadline approaches
US Treasury secretary Janet Yellen has warned that a failure by Congress to raise the debt ceiling in the coming weeks could lead to a "constitutional crisis." According to Yellen, who made the comments during a May 7 appearance on ABC News's This Week, the US could run out of cash as early as June 1.Read more……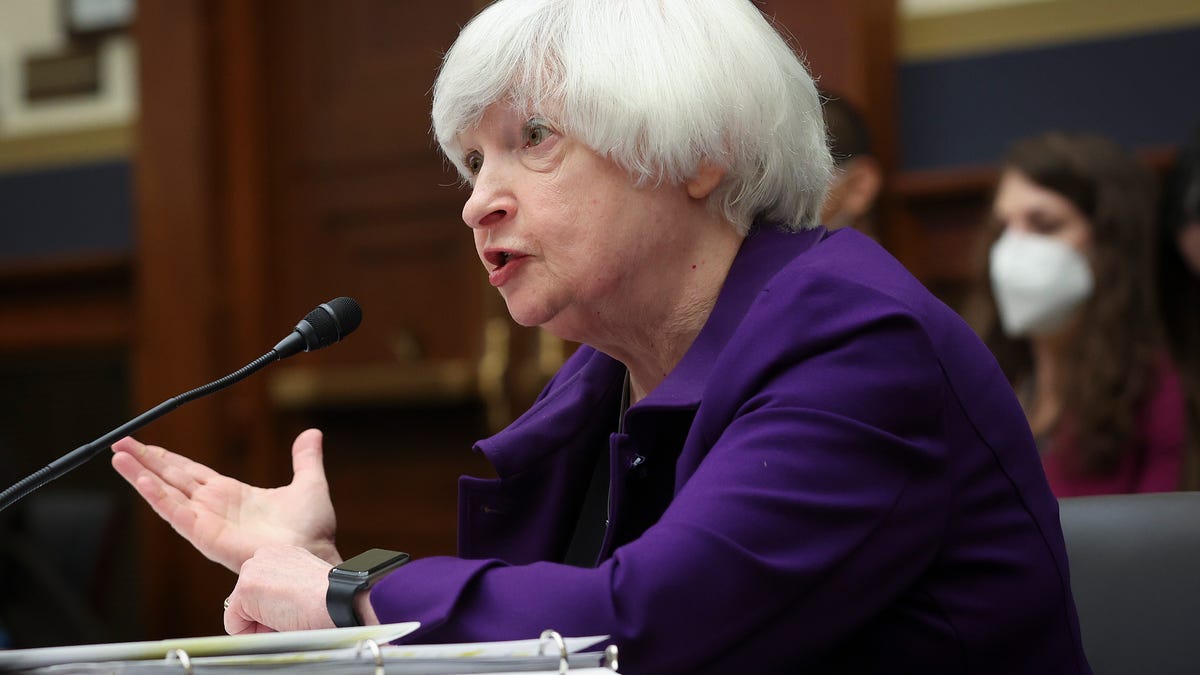 US Treasury secretary Janet Yellen has warned that a failure by Congress to raise the debt ceiling in the coming weeks could lead to a "constitutional crisis." According to Yellen, who made the comments during a May 7 appearance on ABC News's This Week, the US could run out of cash as early as June 1.
What to say to a coworker who is grieving
The White House is involved in high-stakes negotiations after Republicans in Congress said they would let the country default on its debt if federal spending isn't reduced. Yellen confirmed that US president Joe Biden will discuss spending and budget priorities with Congressional leadership on May 9 at the White House.
Invoking the 14th Amendment
In predicting a possible constitutional crisis, Yellen is referring to Biden's options for unilaterally raising the debt ceiling by citing the 14th Amendment, which says that "the validity of the public debt of the United States, authorized by law…shall not be questioned."
Former US president Barack Obama refused to consider that option during his battles over the debt ceiling, citing constitutional ambiguity.
In the television interview, Yellen also said the current political fight poses a risk to the US's creditworthiness. The last high-stakes debt ceiling fight, in 2011, caused the nation to lose its gold-standard triple-A credit rating from Standard & Poor's.
While acknowledging that it was appropriate for Congress to debate the details of the annual budget, Yellen warned that lawmakers must "raise the debt ceiling to avoid economic calamity."
Technically, the US hit the debt ceiling in January, but the Treasury Department has been able to use "extraordinary measures" of accounting to keep the cash flowing. Now, Yellen says, those measures are running out.
Quotable: Yellen says chaos would ensue
"[Failing to raise the debt ceiling] would be the first time in the history of America that we would fail to make payments that are due…We would simply not have enough cash to meet all of our obligations, and it's widely agreed that financial and economic chaos would ensue." —Janet Yellen in an interview on ABC News
What would happen if the debt ceiling wasn't raised?
It's not exactly clear what would happen if the US defaulted on its debt, because the country never has. (Technically, in the aftermath of the War of 1812, the federal government became unable to meet its obligations, but that's considered a much different situation than this one.)
However, in a letter to Congress sent at the beginning of the year, Yellen said a default would "cause irreparable harm to the US economy, the livelihoods of all Americans and global financial stability."
The most immediate consequence would be the government running out of cash, putting expenses like monthly payments to the 67 million Americans on social security or the salaries of 9 million Americans employed by the federal government at risk.
Investors also would likely lose faith in the Treasury's ability to make payments, disrupting global financial markets and hurting consumer and business confidence. Interest rates would skyrocket for Treasury bonds, mortgages, and credit cards, according to the White House, which has called the impending risk of default an "entirely-avoidable economic catastrophe."
Related stories:
There are (much) better ways to control US spending than a debt ceiling
Regional banks and the US debt ceiling: Quartz Smart Investing